MCC is a leading full service provider of mobile field force automation and optimization solutions that enable businesses to dramatically improve customer service and retention and reduce operating costs in real-time. At MCC, we're focused on customer satisfaction, service excellence and improving visibility, performance and communication – and ultimately maximizing our customer's bottom line. MCC's turnkey solutions allow businesses to deploy an enterprise wide, real-time wireless solution within a short time frame that achieves a rapid return on investment.
MCC Has Deep Industry Knowledge
MCC recognizes the daily challenges facing today's service companies because we've been there, leading the way in helping best-in-class service companies manage stronger, leaner, more profitable operations. Since 1986 MCC has been providing leading edge wireless field service and distribution mobile computing solutions. Major corporations across North America depend upon MCC's unmatched experience, rich heritage and proven ability to deliver solutions that work.
MCC's solutions are designed to automate the information flow between office information systems and mobile workers performing tasks in the field. The solutions replace paper based information gathering and reporting with electronic forms, data and processes. From customized and pre-packaged applications to back-end enterprise integration, MCC delivers best-in-class mobile communication solutions that address the challenges businesses face daily. Whether the organization is a Fortune 500 company or a smaller independent business, MCC's systems improve operational visibility, demonstrably increase worker efficiency, and provide for enhanced customer service, while delivering a substantial return on investment.
MCC Has Extensive Implementation Experience
In an effort to bring the most technologically advanced and comprehensive solutions to the market, MCC has developed many strategic partnerships over the years. These relationships have allowed MCC to stay at the forefront of the wireless data world and maintain its reputation as a complete solutions provider. While technology is an important factor, it is only one component of the ultimate success of a project. Among the important assets that MCC brings to a project are proven wireless and point-of-service technology, large scale implementation experience, relationships with handheld manufacturers, with service affiliates, and on-going service and support capabilities.
MCC Is A Business Partner & Delivers Exceptional Service Quality
As a trusted partner and technology supplier, MCC realizes that in the world of mission critical applications, success can be compromised unless continued support is provided. We realize that our success depends upon the success of our customers. For that reason, our customers are a never-ending focus as we leverage our market position to provide the very best support and mobile technologies available. Our seasoned team ensures that the various components of your mobile data system — the in-vehicle hardware, middleware, network, and host software — talk to one another and work together. Successful system implementation is possible only when every aspect of a project is anticipated and expertly managed.
Certifications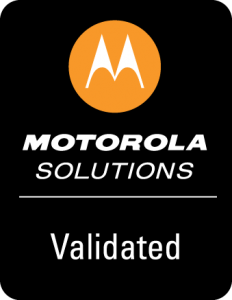 Download Corporate PDF