Your customer's paper trail ends when you've picked up and securely shredded their documents, but YOUR operations can't afford to stop there!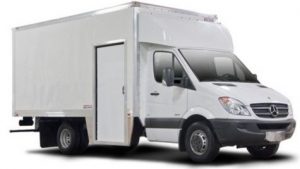 M-LINX™ is focused exclusively in providing flexible tools to track and manage how your drivers perform their daily operations. By empowering your operations with a configurable solution puts you in full CONTROL.
Backed by over 28 years of providing mobile industry expertise, our M-LINX™ solutions are built with the required features that mobile workers rely on a daily basis.
Our M-LINX™ solution is a MODULAR-BASED suite of products designed to provide flexibility and growth as your operations expands.
Download PDF
Features
Electronic Tracking and Manifest solution
CRM
Simplified pickup and delivery adjustments
Configurable electronic forms using drop lists and check boxes
Barcode scanning identification to identify containers and activate pickup
Scan to update status location
Collect customer notes and signatures electronically
Supports multi warehouse/plant operations
Service Order Dispatch and Scheduling
Active web portal for tracking events and access to reports and forms
Electronic Signature Capture and retention
Enhanced Reporting
Business Intelligence (BI)
Business Productivity Dashboard
Credit Card Acceptance and Processing
GPS Tracking and Breadcrumbs
Routing and Scheduling Optimisation (RSO)
Time and Attendance Tracking
Equipment Maintenance Scheduling and Tracking
Benefits
Significant reductions to administrative activities
Full asset visibility and accountability
Provide customer with an electronic manifest with status and tracking identification
Real time visibility into field operations
Accurately track and account for all products/assets
Electronic invoices provide increased cash flow by reducing AR collection time
Remove cost and management of dealing with pre-printed paper forms
Electronic forms allows drivers to quickly and easily update status
Proactive notification or alerting for conditions or progress not met
Real time integration of data to 3rd party systems
Access to historical or real time reports
Standardized operating process for all drivers and system users
Contact us to discuss opportunities today.