Mobile Computing Corp. Inc. has a long history of partnering with world-class vendors in the area of mobility solutions. These partnerships are critical to the on-going success in the strength of our delivered solutions.

Intermec, Inc. develops, manufactures and integrates technologies that identify, track and manage assets remotely. Core technologies include mobile computing systems, bar code printers, label media and RFID. The company's products and services are used by customers in many industries worldwide to improve the productivity, quality and responsiveness of business operations. MCC takes advantage of this global experience to create solutions that work for our customers. www.intermec.ca

Motorola has been at the forefront of communication inventions and innovations for more than 80 years as a recognized world leader in the supply of handheld devices, scanning technologies and wireless networking. www.motorola.com

Psion Teklogix specializes in making mobile workers more productive. We're passionate about producing rugged handheld computer products and technology that make a real difference to our customers and to their employees. The result: the people who use our products enjoy their jobs more, get more done, add more value, and delight more customers. www.psionteklogix.com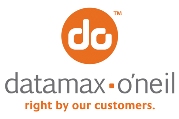 Datamax-O'Neil is the global provider who works passionately with customers to listen, understand and then deliver a value-driven printing solution that minimizes risk and maximizes efficiency, safety, and quality. We design, manufacture and market one of the industry's most complete line of stationary and portable label and receipt printing solution products. www.datamax-oneil.com

Founded in 1975, Microsoft is the worldwide leader in software, services and Internet technologies for personal and business computing. The company offers a wide range of products and services designed to empower people through great software – any time, any place and on any device. MCC has worked with Microsoft for over 10 years, solidifying these platforms as the foundation of our solutions. www.microsoft.com

Worldwide DNA partners rely on DNA's scheduling and rapid 'decisioning' technology – JOpt – to bring their customers outstanding solutions for strategic and operational taskforce planning within one single piece of software. Software integrators such as Mobile Computing Corp. Inc. use DNA's software modules to complement and enhance products or projects with innovative and special expertise features for automatic resource planning and route optimization. www.dna-evolutions.com

Rogers Wireless provides wireless voice and data communications services across Canada to more than 8.3 million customers under both the Rogers Wireless and Fido brands. In addition to providing seamless roaming in more than 200 countries/areas with its GSM and HSPA based services, Rogers Wireless also provides wireless broadband services across Canada utilizing its 2.5GHz fixed wireless spectrum. www.rogers.ca

Bell is Canada's largest communications company, providing consumers and business with solutions to all their communications needs, including Bell Mobility wireless, high-speed Bell Internet, Bell TV direct-to-home satellite television, Bell Home phone local and long distance, and IP-broadband and information and communications technology (ICT) services. www.bell.ca

TELUS is a leading national telecommunications company in Canada, with wireless subscribers, internet subscribers and TELUS TV customers. TELUS provides a wide range of communications products and services including data, Internet protocol (IP), voice, entertainment and video. www.telus.ca

T-Mobile USA, Inc. is the U.S. wireless operation of Deutsche Telekom AG. Supported by a common technology platform based on GSM and UMTS, T-Mobile uses the world's most widely used digital wireless standards. T-Mobile's innovative wireless products and services help empower people to connect to those who matter most.

Verizon Communications Inc., headquartered in New York, is a global leader in delivering broadband and other wireless and wireline communications services to mass market, business, government and wholesale customers. Verizon Wireless operates in America.

AT&T Inc. is a premier communications holding company. Its subsidiaries and affiliates, AT&T operating companies, are the providers of AT&T services in the United States and around the world. Among their offerings are advanced IP-based business communications services, 3G network, coverage worldwide, high speed Internet access and voice services.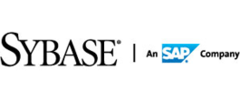 Sybase is an industry leader in delivering enterprise and mobile software to manage, analyze and mobilize information. We are recognized globally as a performance leader, proven in the most data-intensive industries and across all major systems, networks and devices. Our information management, analytics and enterprise mobility solutions have powered the world's most mission-critical systems in financial services, telecommunications, manufacturing and government. For more information, visit www.sybase.com.

Grabba is the world leader in the design, development and manufacture of data access and capture attachments for Smart Phones, PDAs and Enterprise Digital Assistants (EDAs). The Grabba distributor and solution partner network reaches into almost every business vertical in North America and in more than 45 countries. With over 80,000 units in operation, the ability to tailor a device to suit a specific application, and superior technology, Grabba is an established leader and innovator.

SOTI Inc. develops world leading technology that solves the unique challenges involved in managing, securing, supporting & tracking remote mobile & desktop computing devices. Today over 80,000 customers around the world in retail, manufacturing, healthcare, government, logistics & numerous other industries rely on SOTI software products within the mobile device management industry. Companies strive to reduce costs by enabling the central management, security & support of remote mobile field-forces.
Product or service names are the property of their respective owners. Markings, Logos and graphics may be registered in the US and Canada with the appropriate Patent & Trademark Office by the respective owners.
Graphics are used by permission and remain the property of the originating owners.