Mobile Computing Corp. Inc. has a long history of partnering with world-class vendors in the area of mobility solutions. These partnerships are critical to the on-going success in the strength of our delivered solutions.

Intermec, Inc. develops, manufactures and integrates technologies that identify, track and manage assets remotely. Core technologies include mobile computing systems, bar code printers, label media and RFID. The company's products and services are used by customers in many industries worldwide to improve the productivity, quality and responsiveness of business operations. MCC takes advantage of this global experience to create solutions that work for our customers. www.intermec.ca
Motorola Solutions connects people through technology. Public safety and commercial customers around the world turn to Motorola Solutions innovations when they want highly connected teams that have the information they need throughout their workdays and in the moments that matter most to them.
Our customers rely on us for the expertise, services and solutions we provide, trusting our years of invention and innovation experience. By partnering with customers and observing how our products can help in their specific industries, we are able to enhance our customers' experience every day. www.motorolasolutions.com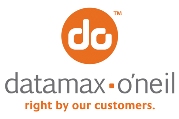 Datamax-O'Neil is the global provider who works passionately with customers to listen, understand and then deliver a value-driven printing solution that minimizes risk and maximizes efficiency, safety, and quality. We design, manufacture and market one of the industry's most complete line of stationary and portable label and receipt printing solution products. www.datamax-oneil.com

Founded in 1975, Microsoft is the worldwide leader in software, services and Internet technologies for personal and business computing. The company offers a wide range of products and services designed to empower people through great software – any time, any place and on any device. MCC has worked with Microsoft for over 10 years, solidifying these platforms as the foundation of our solutions. www.microsoft.com

Worldwide DNA partners rely on DNA's scheduling and rapid 'decisioning' technology – JOpt – to bring their customers outstanding solutions for strategic and operational taskforce planning within one single piece of software. Software integrators such as Mobile Computing Corp. Inc. use DNA's software modules to complement and enhance products or projects with innovative and special expertise features for automatic resource planning and route optimization. www.dna-evolutions.com

Rogers Wireless provides wireless voice and data communications services across Canada to more than 8.3 million customers under both the Rogers Wireless and Fido brands. In addition to providing seamless roaming in more than 200 countries/areas with its GSM and HSPA based services, Rogers Wireless also provides wireless broadband services across Canada utilizing its 2.5GHz fixed wireless spectrum. www.rogers.ca

Bell is Canada's largest communications company, providing consumers and business with solutions to all their communications needs, including Bell Mobility wireless, high-speed Bell Internet, Bell TV direct-to-home satellite television, Bell Home phone local and long distance, and IP-broadband and information and communications technology (ICT) services. www.bell.ca

TELUS is a leading national telecommunications company in Canada, with wireless subscribers, internet subscribers and TELUS TV customers. TELUS provides a wide range of communications products and services including data, Internet protocol (IP), voice, entertainment and video. www.telus.ca

T-Mobile USA, Inc. is the U.S. wireless operation of Deutsche Telekom AG. Supported by a common technology platform based on GSM and UMTS, T-Mobile uses the world's most widely used digital wireless standards. T-Mobile's innovative wireless products and services help empower people to connect to those who matter most.

Verizon Communications Inc., headquartered in New York, is a global leader in delivering broadband and other wireless and wireline communications services to mass market, business, government and wholesale customers. Verizon Wireless operates in America.

AT&T Inc. is a premier communications holding company. Its subsidiaries and affiliates, AT&T operating companies, are the providers of AT&T services in the United States and around the world. Among their offerings are advanced IP-based business communications services, 3G network, coverage worldwide, high speed Internet access and voice services.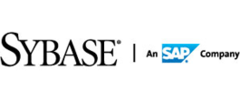 Sybase is an industry leader in delivering enterprise and mobile software to manage, analyze and mobilize information. We are recognized globally as a performance leader, proven in the most data-intensive industries and across all major systems, networks and devices. Our information management, analytics and enterprise mobility solutions have powered the world's most mission-critical systems in financial services, telecommunications, manufacturing and government. For more information, visit www.sybase.com.

Grabba is the world leader in the design, development and manufacture of data access and capture attachments for Smart Phones, PDAs and Enterprise Digital Assistants (EDAs). The Grabba distributor and solution partner network reaches into almost every business vertical in North America and in more than 45 countries. With over 80,000 units in operation, the ability to tailor a device to suit a specific application, and superior technology, Grabba is an established leader and innovator.
SOTI is the world's most trusted provider of Enterprise Mobility Management solutions, with over 14,000 enterprise customers and millions of devices managed worldwide.  SOTI's flagship product, MobiControl, allows enterprises to enable, optimize and secure their mobile workforce across all platforms to support corporate-liable and Bring Your Own Device (BYOD) policies. SOTI extends secure mobility management beyond basic EMM to provide a total solution for comprehensive management and security of mobile devices deployed in an organization. www.soti.net
Honeywell Scanning & Mobility is a leading manufacturer of high-performance image-and laser- based data collection hardware, including rugged mobile computers and bar code scanners. Our product portfolio is one of the broadest in the AIDC industry, providing you with solutions for vertical markets such as retail; healthcare; and transportation and logistics. We complement our innovative products with advanced software, service and professional solutions that enable customers to effectively manage data and assets. Honeywell products are sold worldwide through a network of distributor and reseller partners. 
www.honeywellaidc.com
Unitech was founded in 1979 in Taiwan. As a global provider of AIDC (automatic identification and data capture) technologies with over 30 years experience, Unitech manufactures a wide range of Enterprise Mobile computers, Rugged handheld PDAs, Industrial Tablets, RFID Readers, Barcode Scanners, integrated T&A and Smart Living devices. Unitech products bring value to customers throughout the world in various industries, such as logistics, healthcare, retails, warehousing, manufacturing, transportation, and field services.
Unitech has consistently upheld the core values in Honesty & Integrity, Collaboration, Excellence, and Profit sharing to serve its valuable partners around the world and with no reservation Unitech will continue to provide advanced invention with thoughtful, responsive service and always to create a win-win future for all participated partnership.  www.unitech-adc.com

A global leader in mobile communications, BlackBerry® revolutionized the mobile industry when it was introduced in 1999. Today, BlackBerry aims to inspire the success of our millions of customers around the world by continuously pushing the boundaries of mobile experiences. Founded in 1984 and based in Waterloo, Ontario, BlackBerry operates offices in North America, Europe, Asia Pacific and Latin America.  www.blackberry.com
A global leader respected for innovation and reliability, Zebra offers technologies that give a virtual voice to an organization's assets, people and transactions, enabling organizations to unlock greater business value.
The company's extensive portfolio of marking and printing technologies, including RFID and real-time location solutions, illuminates mission-critical information to help customers take smarter business actions.  www.zebra.com
Moneris processes more than 3 billion credit and debit card transactions a year, for over 350,000 merchant locations across North America. We have over 1,300 dedicated employees who understand transaction processing and know how to make it work for you.
As your primary payment processing source in an industry that constantly changes, Moneris is leading the way with innovation. A relationship with Moneris not only improves your satisfaction and ease of transaction processing today, but it will also ensure a superior value proposition for the future.   www.moneris.com

Millions of people rely every day on the clean uniforms, garments, linens, towels, walk-off mats and other products provided by TRSA member commercial laundries. They provide hygienic sustainable laundering services that offer cost-effective, energy-efficient solutions while protecting the environment and employing hundreds of thousands of individuals in highly safety-conscious workplaces nationwide. TRSA serves members by promoting and protecting their companies and educating owner/operators, executives and management.  www.trsa.org
The National Roofing Contractors Association (NRCA) is one of the construction industry's most respected trade associations and the voice of roofing professionals and leading authority in the roofing industry for information, education, technology and advocacy. Founded in 1886, NRCA is a nonprofit association that represents all segments of the roofing industry, including contractors; manufacturers; distributors; architects; consultants; engineers; building owners; and county, city and state government agencies. NRCA's mission is to inform and assist the roofing industry, act as its principal advocate and help members in serving their customers. NRCA continually strives to enhance every aspect of the roofing industry.  www.nrca.net
Product or service names are the property of their respective owners. Markings, Logos and graphics may be registered in the US and Canada with the appropriate Patent & Trademark Office by the respective owners.
Graphics are used by permission and remain the property of the originating owners.